Rehabilitation of victims of physical war trauma
The war in Ukraine demands a lot from the healthcare system. With 500 people injured per
day and several months of war, there are major shortages. We have already been able to help
a lot of wounded with our previous action regarding the VAC devices. In the next months and
possibly even years, we will support the rehabilitation of victims suffering from physical war
trauma. We want to help Ukrainian sports facilities that have with a physiotherapy practice –
by providing them with knowledge, tools and resources to ultimately help war victims with
their rehabilitation. We need donations to help as many people as possible. Are you in?
Project origin
The project originates from the continuing violence against civilians in Ukraine and the huge
numbers of injured. With limited locally available resources, these people often do not receive
the necessary care, let alone sufficient aftercare. We think that – with our Foundation – we
can make a difference here. With many contacts in healthcare in the Netherlands and
Ukraine, we can make the connection between these two worlds.
Project success criteria
Based on our vision and mission, we want to help the Ukraine through local entrepreneurship.
There are two main parts in this project:
1. Transformation of physiotherapy practices into rehabilitation centers
Resources needed to get started include partnerships, knowledge, equipment, local practices
and therapists, and cash. With this start, we can convert a gym into a rehabilitation center.
The result of the transformation of physiotherapy practices is as follows:
High-quality, available and widely accessible rehabilitation facilities that can return to their original function in the long term.
Business continuity of local gyms and physio practices
The provision of labor
2. Fundraising to finance personnel costs
To provide structural help, staff will have to be paid. We are going to raise funds in the
Netherlands for a rehabilitation fund in Ukraine. The rehabilitation fund will finance
rehabilitation programs for injured war victims. It is still uncertain as to what extent the national
government of Ukraine guarantees funding for rehabilitation programs. However, we cannot
wait for that, so the basic infrastructure must be laid now. The local fund raises national and
international funds, 'contracts' and facilitates the rehabilitation centers and ensures that funds
are spent correctly (the right care in the right place.)
With funding, we can ensure a speedy recovery of victims in order to allow them to quickly
return to society and to reintegrate them appropriately into the labor market. The advantage of
working with a local sports facility is that many resources are already available.
Physiotherapists and other support staff are also already available. We can expand and scale
up from this well set foundation.
We estimate that – based on the experience of fellow board member, ViaSana – that a
rehabilitation program will cost €300 (12 sessions), combined with the local gym. Tools and
knowledge are required to start this.
Plan of approach
It will be an extensive, long-term project that we want to realize in steps, as follows:
Step 1: Start at first gym
The project will start by supporting the first sports location with the physiotherapy practice
called Sport Lifestyle Center DIFFER in Lviv, Ukraine. We want to start helping the
rehabilitation of injured people – in collaboration with the gym. We will provide support with
the necessary knowledge, tools and experience – to handle this professionally.
The advantage of working with a local sports facility is that many resources are already
available on site. Physiotherapists and other support staff are also already available. We can
expand and scale up from this solid base.
After the war started in 2022, Differ immediately helped dozens of refugees.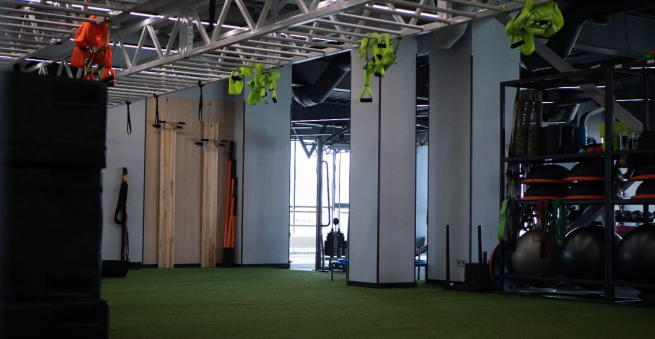 Step 2: Establish and scale up the fund
We are going to help set up a fund In Ukraine that will raise donations internationally. With this
fund, we want to be able to expand the project to other cities and gyms.
We think that with the current 500 new injuries per day, we will not be able to meet the demand.
How can you help?
Right now, we are specifically looking for donations and aid for rehabilitation care. Help
victims of war trauma to rehabilitate for only €300 per treatment.